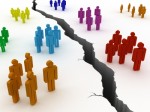 Recently, Arlen Beiler created a proposal for a WordPress Answers site on the in-progress StackExchange network, which is part of StackOverflow. If you aren't familiar with StackOverflow or any of its sister-sites, it's a sort of Questions and Answers forum where good answers are voted up, and float to the top. There is also a reputation system which rewards users for being active and providing quality feedback. I was not previously an active member on any of the sites, but I had run across answers to some of my own questions in the past when using Google to search.
I signed up on the WordPress Answers site, which is currently in a 'discussion' phase, where it needs sample questions to help define the scope. I provided some questions of my own, voted on the 'on-topic' or 'off-topic' status for the sample questions, and provided feedback on many questions when I thought it was necessary to explain my opinion.
Meanwhile, back on the wp-hackers mailing list, there was a flurry of responses, including some people concerned that catering to this additional site might "splinter the development community" between the official and unofficial sites.
When I first started looking at the StackExchange site, I mentioned it to my wife, Susan. She likes WordPress, but she uses Drupal a lot at work. After noticing that nobody else had set up a Drupal proposal yet, she started Drupal Answers. Shortly after, someone asked why such a site would be needed, when there are already Drupal forums, and asked, "Is it good to splinter that effort?"
Again with the "splintering" talk? Why does this particular project invite claims of dividing the community? I know that in the WordPress community, there are many other places besides the official support forums where users gather to ask questions and share information — Weblog Tools Collection, WP Tavern, and StackOverflow just to name a few, and many plugins and themes have their own support venues, hosted by their creators. And I'm sure the same is true in the Drupal world. Why are these different, why no cries of "splintering the community" over these?
So, what do you think? Is there really a problem with a support site for questions and answers, separate from the "official" support forums? What features make you want to use one over the other, or both? What is your favorite place to find answers?