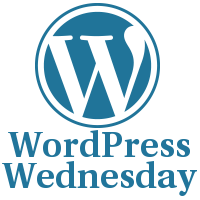 WordPress die-hards everywhere are anxiously awaiting the official release of WordPress 2.7, which should be very soon now. A few days ago, WordPress 2.7 RC 1 was announced, and this Friday, Automattic will roll out the latest code on wordpress.com to help flush out any remaining issues that need to be addressed. I've been running the new code here for about a month, and I love how much more professional the backend interface looks now.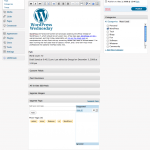 There are a lot of changes in this version, and I have run into one plugin that needs modification to run in WP 2.7 (Drain Hole). Some of the less adventurous among you might want to put in the time to set up a test install before upgrading your production sites, just to be sure that your themes and plugins run as expected. But I figure that one malfunctioning plugin out of fourty is a pretty good ratio, so chances are good that your sites will be fine with the upgrade. There is a page on the Codex to track WordPress 2.7 Plugin Compatibility that you can check to find about some specific plugins.
Have you been testing WP 2.7? What do you think — what are the things like like/dislike the most?