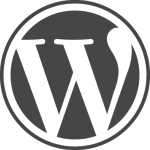 Well, that didn't take long 🙂
With a few last minute fixes since Release Candidate 2, WordPress 2.7 "Coltrane" is officially released. This is probably one of the most ambitious releases to date, in particular due to the radically redesigned backend interface. After much testing and feedback, I think the team has given us a very professional looking, flexible, and consistent interface that should serve us for the foreseeable future.
Besides the new user interface, there are performance speedups, and a ton of other improvements and new features. Some of the new things you'll find are:
Sticky posts
Nested comments
Comment paging (display N comments per page)
Reply to comments directly from the admin review
Keyboard navigation for moderating comments
Draggable/configurable modules in the Dashboard and Post/Page editors
Built-in WordPress upgrade system
And of course, there are some other goodies under the hood that I can't remember right now.
As I've mentioned previously, due to some of the backend changes, it's possible that some plugins might not work correctly with WordPress 2.7. You can check the Plugin Compatibility List on the Codex to find out about many popular plugins. The only plugin I had a problem with was Drain Hole, and I noted a quick fix on the Codex page.
I'm pretty excited about this release, as I think the new interface finally puts some real polish into the system that we were missing before. I'm also looking forward to taking time to poke through the rest of the system and find other new features and plugin hooks that I haven't had a chance to discover yet. What's your favorite new feature?