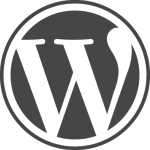 Last week, I linked to a video showing a preview of the analytics plugin for WordPress that MailChimp commissioned from Crowd Favorite. A lot of people were interested in it, so they'll be happy to learn that I just got the word that the Analytics360 Plugin for WordPress is now available to all.
I've installed it here, and since I've already been gathering Google Analytics stats on this site, it immediately showed me my current activity. Which brings up something that might need to be pointed out: this plugin is not for embedding the Google Analytics tracking code into your site, it's for giving you access to your stats from the WordPress Dashboard. You'll have to add tracking code separately (there are several plugins available for this).
And, of course, if you happen to be a MailChimp customer, in addition to information about your blog posts, you'll also get info about how your email campaigns affect your site traffic. Bonus! If you haven't already, I highly recommend watching the video in my previous post.
I'm looking forward to seeing what people think about this plugin, and how they compare it to other offerings.