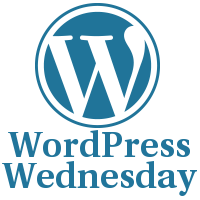 I've been threatening to do it for years, but I think it's really time — time to redesign this site, for real. If what I have now (or will accomplish in the end) can be called 'design'. Maybe it would be better to say 're-theme', so as to avoid ridicule from actual designers. And speaking of which, I'll happily accept any design advice along the way!
So. Time to start over. I'm really going to do it this time. No more of this "one day…" stuff. In the next few days (by the beginning of next week), I will start with a fresh, unaltered theme, then I will customize it over time. As I go along, I'll try to document the changes I make as much as possible (at least, as much as time and my poor memory will allow).
In any case, my Rockem-Sockem theme is getting a bit long in the tooth. It's built on Sandbox, with a few custom tweaks, a bucket full of plugins, and a heaping handful of custom CSS. I still like Sandbox, but it's time for me to move on (it's not you, it's me). There are glitches that I don't like, but I've never gotten around to fixing (like how the 'Related Posts' section is only supposed to show up on posts, not pages; or the ugly formatting on single post views when there are no tags).
First decision: what base theme to use. I'm mainly considering three choices for my starting point: Carrington, Thematic, or a semi-from-scratch theme based on Ian Stewart's recent theme tutorial. My current leaning is towards building a Thematic child theme. I like the ideas in Carrington a lot, but I think it's overkill for what I want to do (I might use it on another domain of mine, though). And building a child theme on top of Thematic still means that a lot of the grunt-work is already done for me.
So, as you visit my site over the next several days and weeks, bear with me. I hope that some of you will find this an interesting experience as we see what changes I make, what decisions drive those changes, and how you, my audience, affect my decisions with your feedback. You are going to give me feedback, right? Look around — what changes do you think I should make? What's good, and what's bad? Think more in terms in information and functionality than in visual/graphic design, for now.