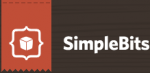 Dan Cedarholm, web design guru extraordinaire, has switched his SimpleBits blog to WordPress.
Well, after 6+ years on an ancient and highly customized install of Movable Type 3.15, and 4+ years on various homegrown CMS solutions, I've finally upgraded the guts of this site. I chose WordPress. Sure, there are several other excellent options out there to power the blogs of 2010 and beyond, but the familarity of WP, its plugins, pricetag and other factors all fed into the decision. Plus, I told Matt in the halls of SWSW in 2003 that I'd try his little weblog project. I'm finally following through on that.
In addition to running the SimpleBits blog and web design company, Dan is the author of Web Standards Solutions
, Bulletproof Web Design
, and Handcrafted CSS: More Bulletproof Web Design
.