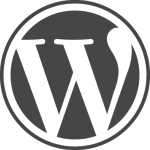 I was the guest tonight on the WordPress Community Podcast, hosted by Joost de Valk and Frederick Townes. We talked about upcoming features in WordPress 3.0, my past work as a WordPress core developer, my WordPress plugins, microformats, and a smattering of other topics. My interview should be up later tonight.
Joost and Frederick do a great job with the interviews, so if you haven't already, you should subscribe to the WordPress Community Podcast and give it a listen!
UPDATE 9:30 p.m. EST: The show notes are up now!