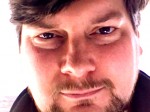 I just wanted to state, for the record, that "I am one of the three most important people in WordPress."
Also, I am a self-proclaimed Bubble-ologist.
If you don't know what I'm talking about, listen to the Mixergy interview with Chris Pearson and Matt Mullenweg concerning WordPress, Thesis, and the GPL. In it, Pearson claims that he is "one of the three most important people in WordPress". Ahem, a bold claim, to be sure. You can also check out the #thesiswp hashtag on Twitter Search.
Here are just a few related links (there are many more):
Note, many people are under the impression that the argument here is about "the right to sell themes". That is not the case. The other major Premium Theme vendors have switched their products to the GPL, and are still selling their products and support just fine. The GPL is not about "free as in beer", it's about "free as in speech". Selling GPL software is just fine. You just have to do it with the understanding that once you've distributed the code, the recipient is then fully entitled to do what they want with it (as long as they, too, comply with the GPL). Brian Gardner of StudioPress went on record saying that going GPL did not negatively impact his sales, and that he has no regrets about changing the licensing on his themes to comply.
I agree with Jane Wells that taking the matter to court would be a huge suck. It would be a waste of time, money, and emotional energy which could be better spent on making WordPress an even better platform than it already is. It will distract a key segment of the community from doing the great things they do every day — being some of the most important people in WordPress.