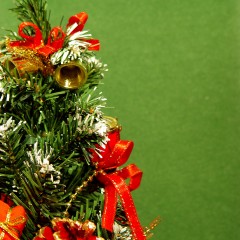 Every once in a while, someone writes a post about how we should show some love to WordPress developers who put out free plugins and themes. "Go to their site, make a donation! Even just a few dollars is good!" But sometimes, it can be hard to spare even a few dollars. For some of us, $10 is a dessert after a nice steak dinner at a restaurant. For others, $10 is our kid's school lunch for three days. Or maybe we just hate filling out and submitting the form for PayPal or whatever online payment system the developer uses for that purpose.
But, what if there was a way to quickly and easily show a little love without having to fill out forms, or even spend any extra money? In many cases, there is such a thing: affiliate links. Look at your favorite developer's web site. Do you see any ads or links to Amazon.com, ThinkGeek.com, or similar sites there? Even if the particular product listed there isn't something you plan to buy, do you plan to buy anything from that site? Then when you're ready to purchase those books for your nephew, or that Doctor Who Sonic Screwdriver for your niece, use the developer's affiliate links to do it. Click their link, search for your stuff, and buy what you were already planning to buy anyways. They will get a tiny kickback from your purchase, without any extra money coming out of your pocket. You can donate without making a direct donation. It might not be much, but it's still better than nothing!
Your favorite developer gets some love, your nephew gets some books, and you get to feel all warm inside. For free.
Have a Merry Christmas, Happy Hanukkah, Joyous Kwanzaa, Blessed Ramadan, Happy Holidays, Good Winter Solstice or Festive Festivus!