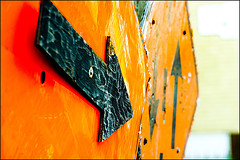 I've been saying for years that I want to redesign this site, but I still haven't made many substantive changes. One of my favorite sayings is, "The cobbler's children oft go without shoes." It certainly applies to this site, as I spend a lot of time doing web development, studying programming, CSS techniques, SEO, user interfaces, and many other related disciplines that make up this craft. But my own site rarely changes, and I certainly haven't applied all of the things I've learned. I think it's time for that to change.
Starting Real Soon Now, you will start seeing some improvements around here. For one thing, I'm going to start posting more frequently. My current plan is to post at least once per week, with a new series called "WordPress Wednesday". Every Wednesday, I will be posting something WordPress-related. It might be something short, like a pointer to some other article worth looking at, it might be a long article of my own, it might be an update to one of my plugins, and it may often be notes about changes I'm making to this site. I'm also thinking that I might occasionally have "Fun Friday" and "Media Monday" posts. I had originally considered "Music Monday", but "media" is more general, and lets me cover movies, television, books, etc. I probably won't do those every week, but expect to see them from time to time.
Also, as I just mentioned, I'm going to start making site design changes. I will probably continue to work on a completely new theme in the background, for launch in the indefinite future. But in the meantime, I will make improvements to the current theme. I want to give more prominence to features like feed and email subscriptions, my WordPress plugins and other projects, and "lifestream" features like my delicious bookmarks, Flickr photos, and Twitter messages. I will also make more subtle design changes, like tweaks to fonts, text size, colors, etc., as well.
While I will probably continue to post the occasional personal item, but I will focus mostly on more technical, web development topics. I think that these changes will make this site more useful to you, my readers. Of course, I'm open to suggestions, so if you have an idea that you think would improve this site, or a topic that you would like me to write about, contact me, and I'll put it in my idea box!