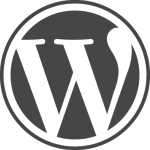 Here's a quick post, just to let everybody know that I'm still alive.
During my long silence here, a lot of things have been happening in the WordPress community. First and foremost is the upcoming WordPress 2.8 release. There are several nifty new features in there. The most notable (for me) are probably:
Built-in theme browser/installer
Drag-n-drop widget management
Syntax highlighting when using theme/plugin editor
Image cropping in media uploader
New theme functions for author metadata
New OOP WP_Widget framework for plugin authors
More support for custom taxonomies
New combined i18n/escaping theme functions
Script loading improvements
The first four  are the main "visible" features for this release. Most of the other changes are "under-the-hood" sorts of things, mainly of interest to plugin and theme developers.
In other news, today marks one full month that I've been working for MailChimp. I'm still getting a handle on things, but I'm starting to get a few things done, migrating some old back-end management code into the framework used by the bulk of our system.  And to bring things back around to WordPress again, I'll give you the tantalizing teaser that MailChimp is sponsoring the development of a new WordPress plugin. I don't want to say too much about what it is at this point, but the Photoshop mockups looked pretty cool.
As I get myself organized again (stop laughing, Susan), I will be posting this blog more. And as if my time wasn't stretched enough already, I'm also planning to do some guest blogging for The WordPress Doctor.