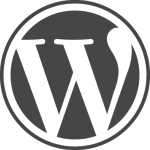 If you visited my site in the last 9 hours and found it displaying nothing but an error message, my apologies. It's part of the danger of running my site out of the WordPress SVN trunk (i.e., beta code), and taking advantage of new features.
My site automatically pulls in the latest code changes from SVN at midnight. And it seems that sometime yesterday, all of the post_image_* functions were renamed to post_thumbnail_*, and I failed to wrap one of my function calls with function_exists() protection. So from midnight until about 9:00am, my site was bombing out with a fatal call to a non-existent function. Oops!
Anyhow, I've fixed it (and added in the protective wrapper), so things are back to normal now.
Oh, and all of you who have written tutorials about how to use the new post thumbnail features in your themes? Time to rewrite them. 🙂