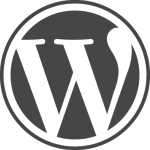 Twice now, the jQuery Podcast has mentioned that the jQuery project is going to migrate its online documentation from Mediawiki to WordPress. Which is pretty cool, because, I happen to like WordPress (duh). It's also interesting, because when a lot of people build documentation websites, it's pretty normal to choose a wiki. So, why would they want to switch an existing documentation resource from Mediawiki to WordPress?
One of the first factors is probably that the data in WordPress is more structured. In a wiki, you can add some structural information, but there's not a lot of enforcement, and there's only a few bits that help you with searching and such. Another factor is probably that it's much easier to theme WordPress, so you can create custom page layouts depending on what type of content you are displaying. And lastly, I'd guess that ease of use plays a part. WordPress is very intuitive for many content management tasks.
This is also interesting in light of recent discussions started by Matt on the wp-hackers mailing list about the creation of a new Developer Portal. Many have stated that they think such a portal should itself be powered by WordPress. And with the recent addition of custom taxonomies and the upcoming improved support for custom post types, that certainly seems like a great project idea.
If there were to be a developer portal for WordPress, someplace where if
you're first getting started with hacking on WP, building plugins,
creating themes, you could go and it'd have all the best resources in
one place, what resources do you think would be important to have there?

What do you wish you had when you first started developing for WordPress?

(Bonus points if it's something that already exists, just scattered
around. :))
I'm not an Information Architect, so I'm not sure how I'd go about it. I would probably examine other documentation sites and try to discern what made some better than others. How do you think you would organize a WordPress Developer Portal?