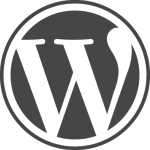 I know there are some efforts to integrate forums with WordPress. Of course there's bbPress, which can share user logins. And there is the Simple:Press plugin, which seems pretty full-featured. And I have heard references to other efforts for plugins, or integrations for external forum systems. The main problem with external forum systems (as opposed to solutions purely based on plugins and themes) is that if you want a consistent look-and-feel between your blog and your forums, you have to do a lot of work.
Making WordPress look like a forum is mostly a matter of theming. Categories can group forum topics. WordPress posts map to forum posts. Comments map to replies. Administratively, the main differences are in how you manage user accounts, plus maybe some spam control features.
I'm just curious about what other approaches people are taking. Is anybody looking at custom taxonomies and post types for implementing forums in WordPress? I am mainly thinking this would make it easier to present both a blog and forums in a single site install, and easily keep them separate from each other. It seems like this would eliminate (mostly) the need for additional database tables. It's not a project I'm looking to do myself, but I see the topic come up so often, I'm just surprised that there aren't several more plugins available in this space.