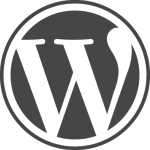 Yesterday, I discovered that the demo at the bottom of my FancyBox Gallery plugin page was broken. After a little research, I discovered that a third-party javascript was the culprit. I've disabled that script for now, and alerted the service provider to the problem.
So, my apologies if you came to the page and got the impression that the plugin didn't work well.
In a related note, I've been working (slowly) on some updates to the plugin. Hopefully I will be able to wrap up the changes by the time WordPress 3.0 is released. New features will expand the features to include the ability to use FancyBox with individual images, and an options page with options to set things like the caption placement, special effects, and timing for the image expansion and transitions.
If you aren't already familiar with this plugin, FancyBox Gallery gives you a nice popup image browser using the attached images displayed by the WordPress [gallery] shortcode. See the plugin page linked above for a live demonstration.